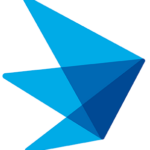 Exeter Hospital
Req#13125
Req#: 13125
Hours: Varied
Exeter Hospital, Core Physicians, and Rockingham VNA & Hospice, part of Beth Israel Lahey Health, proudly serve the beautiful NH seacoast region. Our principal mission is to work together to create healthier communities. What makes us unique is the spirit of our staff who are team-oriented and focused on providing an outstanding patient care experience and quality outcomes for those we are privileged to serve. In addition, we want to ensure that our employees feel well cared for by offering a comprehensive benefits package, on-going training and growth opportunities, wellness resources, special perks, and more.
Our Magnet designation is recognition of our excellent nursing staff and the high quality, innovative patient care we deliver every day in our community.
The Family Center is comprised of 15 newly renovated LDRP suites offering jacuzzi tubs for hypnobirthy and hydrotherapy, a new nursery is equipped with 4 sick bays, and a five bed pediatric unit all providing private accommodations for patients and family members. Deliveries average 800 annually. Many Family Center staff scrub and circulate for Cesarean Sections. Orientation to the Family Center is individualized according to your background and level of experience. After completing corporate and nursing orientations, you will be paired with a preceptor from the Family Center. The duration of orientation will be frequently evaluated with your preceptor and nurse manager.

In addition to the training provided by the staff preceptor, other educational opportunities exist in the form of in-services provided by the unit-based educator, the lactation consultant, and outreach services from Dartmouth-Hitchcock Hospital. Several of the Family Center staff are certified as instructors in NRP (Neonatal Resuscitation Program) and PALS (Pediatric Advanced Life Support). The programs offer certification opportunities throughout the year.
Requirements:
RN license- N.H. state or any other compact state

L&D highly preferred

BCLS needed within 30 days of hire

PALS and NRP within 90 days of hire
Learn more about Nursing at Exeter here: Nursing at Exeter