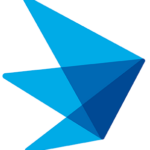 Exeter Hospital
Req#13151
Req#: 13151
Hours: 7:00AM – 3:30PM Mon-Fri plus rotating weeknight call and every 3rd weekend call
Exeter Hospital, Core Physicians, and Rockingham VNA & Hospice, part of Beth Israel Lahey Health, proudly serve the beautiful NH seacoast region. Our principal mission is to work together to create healthier communities. What makes us unique is the spirit of our staff who are team-oriented and focused on providing an outstanding patient care experience and quality outcomes for those we are privileged to serve. In addition, we want to ensure that our employees feel well cared for by offering a comprehensive benefits package, on-going training and growth opportunities, wellness resources, special perks, and more.
Our Magnet designation is recognition of our excellent nursing staff and the high quality, innovative patient care we deliver every day in our community.
The Cardiovascular Lab is a diagnostic and intervention procedural area for both cardiac and peripheral vascular cases. The scope of care includes pre-catheterization teaching and preparations, assisting the physician during procedures, administering IV conscious sedation, continual monitoring of hemodynamics, assessing patient comfort, sheath removal and recovering the patient following catheterization. Support is offered to the patient and families as well as to Exeter Hospital staff.
The Cardiovascular Lab also performs electrophysiologic procedures to include pacemaker and internal defibrillator implants.
Elective procedures are performed Monday through Friday 7:00 a.m. – 4:00 p.m. with personnel and resources available for rapid mobilization within 30 minutes, 24 hours a day, and seven days a week. This is a high acuity department that has a research-based practice, providing state-of-the-art procedures and interventions.
This position has an 11 – 12 days/month call requirement (includes every 3rd weekend). Additionally, staff is responsible to cover a 6 bay holding area on a rotating day schedule.
Requirements:
RN license – NH or other compact state
2 to 3 years experience in critical care; ED or ICU preferred
BSN Preferred
ACLS within 6 months of hire
CPR certified within 90 days of hire
Major Responsibilities:
Positions and immobilizes patient on examining table following specified protocols.
Continuous assessment of patient hemodynamics.
Performs conscious sedation.
Mix and maintain IV/IC infusion and bolus.
Alerts Physician to changes in patient responses.
Assists Physician in interventional procedures.
Recovery of patient to Phase I.
Acts as liaison between family, patient and Physician.
Performs procedures to include non-sterile, dressing changes and maintaining aseptic techniques.
Performs all duties of staff RN as appropriate.
Learn more about Nursing at Exeter here: Nursing at Exeter