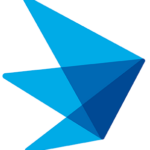 Exeter Hospital
Req# 12951
Req#: 12951
Computer competency required
BCLS certification within 6 months of hire for those who perform patient transport as their primary role.


Major Responsibilities:




1. Transports patients to and from departments as requested/assigned.

2. Assists clinical personnel in transferring patients to and from beds, chairs, wheelchairs, and stretchers. Provide unit based assistance which includes patient safety rounds, restocking supplies, emptying and replacing linen bags, and other duties as required or assigned.

3. Picks up & Delivers supplies, lab items, requisitions as requested

4. Perform associated equipment rounding; cleaning & relocating equipment to appropriate storage area in ready condition for patient use.

5. Remove broken/tagged out equipment reporting to Equipment tech or Supervisor assuring appropriate repair action taken.

6. Cleans, disinfects transport equipment after each use returning to proper location based on established par levels

7. Performs copy center duties to include but not limited to; Copying, Sorting mail, posting mail, delivery or mail.

8. Performs other duties as required or assigned.
Location: Exeter Hospital · EH-Nursing Float Pool-ABULA
Schedule: per diem limited, Varied Shifts, Sunday-Saturday, Varied hours and days between 7:30a-6:00pm
Transportation of patients via escort,

wheelchair, stretcher, or bed.

Conducts equipment rounding, cleaning and distribution as required.

Patient transports home base is nursing unit based and reports to a nurse manager. The Equipment Transporter is home based out of the Copy Center and performs copy center/mail duties.
Requirements:
High school graduate or equivalent