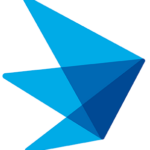 Exeter Hospital
Req#13188
Req#: 13188
Hours: Mon-Fri; varied shifts
Monday – Friday varied shifts
Locations include: Epping, Plaistow, Portsmouth
Plans and administers medically prescribed occupational therapy evaluation and treatment for patients suffering from injuries or diseases to neurological developmental cardiovascular or musculoskeletal systems to improve and/or restore function relieve pain and prevent disability.
Requirements:
Bachelor's degree; graduate of accredited program
CPR certified or within 90 days of hire
State of NH Occupational Therapist License
Major Responsibilities:
Selects; administers and interprets clinically appropriate assessments.
Effectively integrates educational; medical; social and psychological factors when interpreting evaluative measures and determining the appropriate treatment diagnosis/diagnoses.
Develops and implements individual plans of care which promote development and/or restoration of skills required for successful participation in community activities and activities of daily living.
Evaluates treatment outcomes at various stages and modifies the plan of care to reflect any changes in the patient's performance or condition.
Designs home exercise programs to facilitate carry over and promote independence.
Provides instruction and supervision in the implementation of home programs.
Complies with standards for medical; and/or educational; records management (e.g. insurance authorization; consents; physician's referral; documentation of treatment notes) and maintains patient/client confidentiality in accordance with HIPAA guidelines.
Complies with professional and licensure standards on code of ethics.
Maintains a safe and therapeutic environment for patient and family in accordance with hospital standards including assurance and support of patient's rights and responsibilities.
Collaborates with other healthcare; contract; and school providers to coordinate services and maximize outcomes. Orients; instructs and directs work activities of assistants; aides and/or students in acute; outpatient and contract settings.