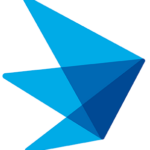 Exeter Hospital
Req#13091
Req#: 13091
Hours: Varied shifts from 6:00am-2:30pm, 7:30am-4:00pm. 10:45am-7:15pm. Every other weekend required.
Assists in food preparation portioning tray assembly and delivery to patients. Works to clean and sanitize dishwasher kitchen equipment and various kitchen areas where food is stocked and/or prepped for service.
Major Responsibilities:
Prepares food items from menus in accordance with pre-established standards.
Performs tray line and dish room tasks as trays are assembled; delivered and retrieved from patient care areas.
Practices proper techniques to ensure safety and sanitation in food service/job performance areas throughout the hospital.
May circulate on patient units during mealtime assignments communicating identified needs to the diet office.
Adheres to departmental policies and procedures and contributes to their ongoing change through routine exchanges of ideas for continuous quality improvement.