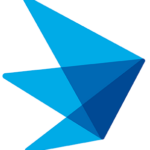 Exeter Hospital
Req#13176
Req#: 13176
Hours: 10:30pm-7:00am Monday-Friday, rotating weekends.
10:30pm-7:00am Monday-Friday, rotating weekends.
Performs general and targeted cleaning activities as assigned.
Requirements:
0-6 months experience
must be able to implement verbal and written instructions.
Drivers license – valid
Major Responsibilities:
Cleans all areas of all buildings as assigned safely; cleans floors using care techniques of vacuuming; dry and damp mopping.
Performs light fixture and ceiling grid cleaning; vent maintenance removing cleaning grills; track light cleaning; high dusting of lobby and detail cleaning of Milcare stations. Performs wall washing and window cleaning as assigned. Changes curtains; cubicles; and cleans blinds; window treatments as required.
Uses cleaning chemicals and understands the appropriate use of each type of cleaning chemical.
Moves furniture and large equipment, for the purpose of cleaning (refrigerators, Automated Medication Dispensing Cabinets, equipment, warmers, etc.). Performing in depth cleaning of areas assigned.
Performs floor care duties stripping/refinishing techniques; spray buffing and burnishing. Performs carpet care duties extracting and shampooing.
Handles general trash removal; infectious waste; biohazard/sharps and confidential waste; using the appropriate protocol.
Keeps all equipment clean and operational; maintains appropriate inventories of cleaning supplies.
Maintains log system of all project work documenting times and work completed. Carries pager and responds in a timely manner.
Maintains equipment in a safe clean manner; reporting any broken or missing items to supervisor. Reports all aesthetic issues to manager and report any damaged/broken equipment using LOTO as required.
May assist in the training and orientation of staff.