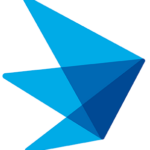 Exeter Hospital
Req#13090
Req#: 13090
Hours: Monday-Friday 7:am to 3:30pm
Produces recordings of electrocardiographic variations in patient's heart using electrocardiography (EKG), Zio patch, Event monitors, and Cardio server to provide data for the diagnosis of heart ailments.
Requirements:
High school graduate or equivalent

CPR Certified within 90 days of hire
Major Responsibilities:
Performs EKG's on patients. Prepares EKG tracings for analysis/interpretation.

Performs patient set up and education for Zio Patch and Event monitoring.

Edits data as required on EKG.

Ensures reports on EKG's are accurate.

Assists with the transcription for the ER and Pediatric patients.

Performs data entry for patient billing.

Performs the uploading of EKG's into Cardio server daily.

Responsible for maintaining supplies and EKG equipment.

Reports equipment malfunctions and provide appropriate follow up.

Performs other duties as assigned.