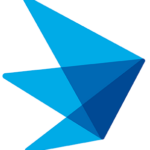 Exeter Hospital
Req#13098
Req#: 13098
Hours: 11a – 11p, every other weekend
Provides support to the unit and direct patient care to Emergency Department patients.
Requirements:
High School Diploma or GED
Must have at least 6 months experience in related field
Nationally Registered EMT/A with NH EMS Provider's license within 90 days OR State of NH Licensed Nursing Assistant (LNA)
CPR certified within 90 days of hire
Strong customer service skills
Strong communication skills
Major Responsibilities:
Follows established departmental policies and procedures, objectives, quality improvement programs, safety and environment of care programs, infection control standards and safety control standards.
Provides personal care to patients as needed or requested. Assists the RN with patient care including, but not limited to obtaining vital signs, blood drawing, glucose testing, application of cardiac monitoring, application of simple dressing and splints.
Orders and maintains adequate levels of supplies for all areas of the ED. Takes inventory and stocks the triage area, orthopedic, eye, ENT, and airway carts, and each patient care area, ensuring that all appropriate equipment is available in each area. Ensures that blanket warmers and glucometer checks are complete.
Assists with patient flow activities by loading and cleaning rooms, preparing patients for exam and for disposition, assisting with patient transportation to and from diagnostic imaging and other departments.
Performs phlebotomy and EKGs. Orients new staff.
Performs all clerical duties to include accurate and timely patient care documentation. Transcribes physician orders, maintains record integrity. Performs clerical duties relating to admission, discharge, transfer and death. Maintains department records and files. Requisitions supplies, equipment, maintenance and repairs. Keep stock and equipment inventories.
May initiate IV therapy if certified as an EMT Advanced.
Documents accurately, timely, concisely and legibly in accordance with department policies in the EMR.
Performs other duties as assigned, as appropriate.