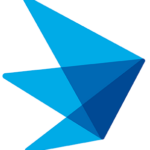 Core Physicians LLC
Req#13179
Req#: 13179
Hours: varied office/oncall
Provide care for patients with obstetric and gynecologic needs. Assists patients in labor and delivery, as well as postpartum care.
Requirements:
Masters Degree; directly related

APRN‑CNM

Valid DEA

BLS within 6 months of hire
Responsibilities:
Responsible for the timely and accurate documenting all findings of examinations, histories, and significant observations in the patient's chart.

Obtains consultation and assistance from physicians as needed to institute preventative measures and detect abnormal conditions.

Independently and safely provide coverage for physicians on obstetric patients as requested as well as successfully manage midwifery services to obstetric patients.

Responsible for providing and managing the care of women during labor and delivery.

Provides prenatal care as well as gynecological care to women.

Provides assistance at cesarean sections and gynecological surgeries.

Performs procedures such as ultrasound examinations, abdominal palpation to successfully evaluate fetal status such as size, weight, presentation and position, approximate station and fetal heart rate.

Performs initial OB intake and evaluation to ensure accurate medical, obstetrical, gynecological, and psycho‑social history of the present pregnancy and observes signs of the patient's general and obstetrical health status.

Assures full coverage of the midwifery services with other practice CNMs.

All other duties as assigned.