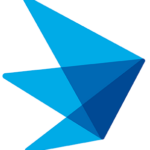 Exeter Hospital
Req#12750
Req#: 12750
Hours: Monday -Friday 7am-3:30pm, rotating weeknight call schedule & every 3rd weekend
– SIGN ON BONUS ELIGIBLE FOR A LIMITED TIME
New Pay Structure
Joining Exeter Hospital means joining dedicated and supportive teams with opportunity for growth, development and continuing education. We strive to provide exceptional care to our communities while maintaining an engaging, rewarding and collaborative work environment. We offer a comprehensive benefits package including health insurance, dental insurance, vision discount program, life insurance, paid time off, STD/LTD, retirement savings programs, flexible spending accounts, tuition reimbursement, and more!
Operates diagnostic imaging equipment during the procedure. Performs function of scrub technologist to assist cardiologist and vascular surgeon. Performs hemodynamic monitoring. Documents procedure during case. Provides shared on call coverage for 24/7 Cath Lab.
Requirements:
High school graduate or GED
1 to 3 years of allied health care experience
Graduate of Cardiovascular Technologist Program (CVT) or RT Program
NH Medical Imaging & Radiation Therapy (MIRT)
RT or RCIS or eligible
CPR certified within 90 days of hire
ACLS within 3 months of hire
Major Responsibilities:
Mastery of Cardiovascular Tech Associate responsibilities.
Assists physician as first Scrub Assist for all Diagnostic, Interventional, and other scheduled procedures, acquires fluoroscopic and cine images, pans procedure table.
Adept in monitoring and analyzing all patient Hemodynamic and Angiographic data, calculates valve areas, shunts, etc. as directed by physician.
Adept in monitoring and recording patient EKG, pressures, and other case specifics and provide direct patient care under general guidance.
Alerts physician to changes in patient response, assists physician with medicating patient while evaluating response.
Proficiently utilizes all Diagnostic and Interventional devices and equipment under physician direction.
Assist with cases in the Operating Room.
#INDMP