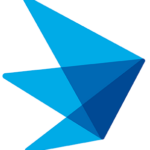 Exeter Hospital
Req# 12820
Req#: 12820
Location: Exeter Hospital · EH-Echocardiogram-BCAMP
Schedule: per diem limited, Day Shift, fill in for time off and vacations. Also every 5th or 6th weekend of call rotations.
Pay Range Recently Increased
Produces two dimensional ultrasonic recordings and Doppler flow analysis of heart and related structures for use by Physician in diagnosis of heart disease and study of heart.
Requirements:
Graduate of an approved program in Echocardiography

Cardiovascular Credentialing International certified or RDCS certified by ARDMS within 18 mos

NH Medical Imaging & Radiation Therapy

CPR Certified within 90 days of hire


Major Responsibilities:

Selects equipment for use in ultrasound setup according to specifications of examination.

Explains process to patient; instructs and assists patient in assuming physical position for examination.

Discusses test results with Physician when indicated.

Attaches electrodes to patient's chest to monitor heart rhythm and connects electrodes to electrode leads of ultrasound equipment.

Produces images of real time tomographic cardiac anatomy and adjusts equipment to obtain quality images.

Moves transducer over patient's heart areas; observes ultrasound display screen and listens to Doppler signals to acquire data for measurement of blood flow velocities.

Measures heart wall thickness and chamber sizes recorded or keys commands into computer to measure thickness and chamber sizes of heart and compares measurement to standard norms to identify abnormalities in the heart.

Measures blood flow velocities and calculates data such as cardiac physiology and valve areas for evaluation of cardiac function by Physician.

Performs other duties as assigned.