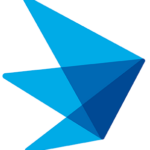 Core Physicians LLC
Req#13041
Req#: 13041
Hours: Monday-Friday, 8a-5p with weekend rotation
The Medical Office Coordinator will provide administrative support to physician practice, clinical staff, and patients. Responsible for scheduling, directing inquiries, patient referrals, data entry, medical records support, maintenance of office supplies, and daily banking.
Requirements:
High school graduate or equivalent
1-3 years experience in customer service environment
BCLS within 6 months of hire
Major Responsibilities:
1. Utilizes superior customer service skills to perform daily administrative duties of the practice including greeting/check in/check out, scheduling patients, answering telephones and taking messages.
2. Collection of co-pays , patient balances, verify insurance eligibility, update patient demographics Meets TOS payments, eligibility, and denial rate performance metrics as assigned by your standard work.
3. Posts payment and adjustment transactions, balances daily journal and close batches every day May be asked to prepare and deliver bank deposits in accordance with established policies and procedures.
4. May be asked to mentor and train new staff.
5. Provides patient referrals (with physician direction) or ensures appropriate referrals have been obtained for required visits in specialty offices.
6. Assigns new patients to a provider & care team to establish a care partnership. Ensures scheduling consistency (continuity of care) for their care team.
7. Follows all standard work protocols and may be asked to complete order and referral reconciliation.
8. Demonstrates sensitivity to the patient's comfort, confidentiality and concerns while maintaining a therapeutic environment for the patient and family in accordance with the provider and CORE standards.
9. Provides coverage for other Core offices as requested.
10. Other duties as assigned