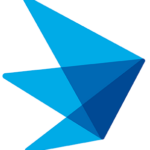 Exeter Hospital
Req#12601
Req#: 12601
Hours: 7am-7:30pm every other Friday/Saturday/ Sunday
Pay Range Recently Increased
Operates computerized tomography (CT) scanner to produce cross-sectional radiographs of patient's body for diagnostic purposes. Directs and coordinates activities of CT modality by performing the following duties.
Requirements:
Associate's degree or equivalent experience
ARRT or eligible
MIRT License
CPR Certified within 90 days of hire
Major Responsibilities:
Positions and immobilizes patient on procedure table; using supportive devices to obtain precise patient position and following protocols specified by the Radiologist and performs scans.
Administers contrast medial orally and intravenously.
Enters data such as type of scan requested; slice thickness; scan time and other technical data into the computer.
Views images of organs or tissue on video display screen to ensure quality of pictures.
Evaluates radiographs and computer generated information for technical quality.
Demonstrates new techniques; equipment and procedures to staff.
Implements and monitors radiation safety measures to ensure safety of patients and staff and compliance with government regulatory requirements.
Performs other duties as assigned.