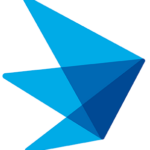 Exeter Hospital
Req# 12818
Req#: 12818
Location: Exeter Hospital · EH-Operating Room-BCAMP
Schedule: per diem limited, Day Shift, days variable
645-1530
845-1730
11-7
Assists surgical team before during and after surgery with equipment and supplies.
Requirements:
Post-secondary training or equivalent experience

CPR certified within 90 days of hire

Medical Tech Registration


Major Responsibilities:

Prepares equipment and instruments on the back table and Mayo stand utilizing sterile technique.

Performs sponge; sharps; etc. count with circulating RN ( if applicable).

Assists surgeon with gowning and gloving; draping and throughout the procedure with supplies and instruments.

Cuts suture material as directed; retracts and sponges tissue as directed by surgeon.

Maintains organized sterile field with equipment and supplies throughout procedure.

Applies dressing at completion of procedure as applicable.

Maintains universal precautions in removing draping material and handling/containing instruments; equipment; linen and disposable items.

May assist; as directed by circulating RN; as second circulator in room.

Picks cases and updates preference cards.

Assists with special projects as requested.