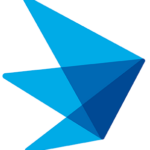 Exeter Hospital
Req# 12822
Req#: 12822
Location: Exeter Hospital · EH-Outpatient Surgical Center-BCAMP
Schedule: per diem standard, Day Shift, Hours can be flexible. 0700am-1600pm. The schedule is per diem (on an as needed basis)
Under the direction of an RN is responsible for the coordination of supplies instrumentation and equipment in collaboartion with the operating room team. Maintains a clean and organized work environment. Facilitates efficient turn over of procedure rooms.
Requirements:
High school graduate or equivalent

Medical Tech Registration or Licensed Nursing Assistant


Major Responsibilities:

Anticipates; gathers and assists with preparation of instruments; supplies and equipment for procedures. Prepares case carts prior to procedures utilizing preference sheets. Performs quickly and reliably to gather supplies emergency situations with minimal direction.

Maintains a state of readiness to facilitate efficient turnover. Assists in room setup; turnover; cleaning and restocking of supplies.

Under the direct supervision of the Registered Nurse; may be requested to assist with patient positioning; patient prepping and patient transfers.

May perform reprocessing and cleaning of instruments and equipment according to manufacturer's direction.

Performs quality assurance activities as directed by the charge nurse. On a daily basis maintains temperature logs of refrigerators and warmers.

Maintains a clean work environment in accordance with regulatory requirements and hospital policy; such as damp dusting lights and horizontal surfaces; end of the day cleaning; removal of trash and laundry; cleaning equipment and cleaning of common areas.

Organizes supplies: restocks operating rooms; linen carts; warmers and sub sterile areas based on par levels. Organizes; cleans and restocks scrub sink areas; puts away the daily storeroom order and weekly kitchen order; puts away unused supplies after cases and keeps equipment and storage areas organized.

Transports equipment; blood products; supplies or specimens to or from other departments as requested.

May perform Unit Coordinator duties such as filing; delivery of OR schedules; documenting add on information and answering phones as requested. May enter physician orders into Meditech system as directed.

Observes open sterile fields as directed.