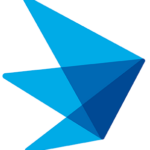 Core Physicians LLC
Req#12425
Req#: 12425
Hours: 7:30a-4,p 8:30a-5,p 9a-5:30p, variable as needed
Oversees the coordination of the surgical scheduling process for all patients. Acts as a liaison between Pre-Anesthesia, all hospital departments, Core physician offices, and patients to ensure smooth communication and coordination for all aspects that pertain to scheduling surgeries. Schedules surgeries, performs insurance verification, pre-certifications, and financial estimates for all surgical/procedure patients.
Requirements:
1-3 years' experience in a medical setting

High School Diploma or GED

Strong communication skills

Medical Terminology

Insurance, Coding, Collections are preferred
Major Responsibilities:
Schedule all surgical procedures, preoperative and post-operative visits. Completes surgical booking sheet, patient and clinic specific paperwork. Faxes all surgical paperwork to EH OR, PCP, and specialist offices.

Ensures all paperwork pertaining to surgery/procedure is completed accurately in a timely manner and scanned into the chart. Prepares surgery information packets and emails/mails surgery information packets to patients.

Works within multiple medical record systems to pre-register patients and collect clinical data, update patient demographic information, completes documentation and/or scheduling of procedures.

Confirms insurances, WC claims, completes precertification and financial estimate with insurance carriers and maintains records of all procedures pre certified and patient financial responsibilities. Coordinates financial collections for all surgical/procedure estimates with oversight of all schedulers.

Functions as patient's main point of contact for all preoperative/pre procedure questions, communicates clinical questions as appropriate to provider or clinical staff.

Ensures all paperwork is completed accurately, and in its entirety for surgery i.e. consents, antibiotic orders, medical necessity forms, etc.

Completes Status C communication tool and completes ARM software fields for all required patient types.

Completes all daily, weekly, and monthly numbers for tier reports and accurately enters information into Excel spreadsheets.

Other duties as assigned.