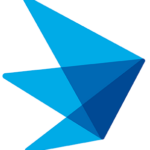 Core Physicians LLC
Req#13180
Req#: 13180
Hours: M-F 8-5p
Work as an embedded member of the health care team in an assigned location collaborating with site physicians/surgeons and staff; facilitate
collaboration, communication, and care coordination with all members of the healthcare team to support surgical patients across the health care system.
Requirements:
Post-Secondary Education or equivalent (Bachelor's Degree preferred)

CMA/RMA/CCMA certification/registration or Athletic Trainer – NH; Athletic Trainer – National – NATABOC

CPR certified within 90 days of hire
Responsibilities:
Responsible for assisting patients/families with personal or environmental difficulties that may interfere with obtaining maximum benefits from medical care. Advocate for the patient and families, address concerns and questions, and provide or arrange patient education regarding their surgical care. Serve as the liaison with assigned patients and families to physicians and clinical staff involved in the care of the surgical patients.

Patient outreach to facilitate care navigation, gather relevant information, and help to overcome barriers to care. Collaborate with primary care teams, to schedule History and Physical appointments, schedule post op visits and Physical Therapy when required. Develop plan that meets all needs.

Develop and foster community relationships and utilize community resources to assist identified patients in obtaining needed resources. Resources include medical, social, and behavioral health.

Schedules all surgical procedures and ensures patient consents are completed and sent over to surgical booking.

Functions as patient's main contact point for all pre- and post-operative questions.

Communicates to physicians all pre- and post-operative clinical questions from patient.

Prep records for all surgical cases prior to surgery to be reviewed by surgeon and physician assistant.

Orders and provides education regarding the durable medical equipment (DME) needed post-surgery.

Perform other duties as assigned.