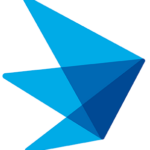 Core Physicians
Req# 12708
Req#: 12708
Location: Exeter Hospital · CORE-Dental Pediatric-DENT
Schedule: per diem limited, Day Shift, as needed due to staff shortage
Responsible for the sterilization of all dental instruments used in dental procedures and the maintenance of all sterilization equipment. Performs other dental office responsibilities; room turnover, assisting with the processing of x-rays, escorting patients to and from treatment rooms, and performing administrative duties.
Requirements:
High School Diploma or GED


Responsibilities:

Sterilize dental instruments using the ultra sonic cleaner, Statim or Autoclave sterilizers, put applicable hand pieces through the Kavo Quattro oiler.

Wrap instruments prior to loading, include sterilization indicators and stamp paper and bags with current date.

Perform maintenance and preventative maintenance on all sterilization equipment and perform weekly spore test and maintain records of testing.

Organize and maintain trays, instruments, and treatment room drawers.

Prepare dental units for dentist, stock units, and ensure the units are clean at all times.

Maintain the instruments and working areas in strict accordance with sterilization/disinfection protocols.

Restock and maintain an inventory of dental supplies and instruments to assure instruments are always ready and available.

When not performing Steri Tech duties: turn over treatment rooms for hygienist and doctors; bring patients into treatment rooms and escort patients to the front desk for check out; process x-rays. Perform any duties to assist with work flow of the practice

Fill in for front desk and perform administrative duties as needed.

Perform other duties as assigned.