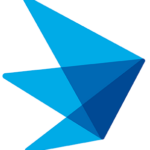 Exeter Hospital
Req# 12999
Location: Exeter Hospital · EH-Staff Health Services-BCAMP
Schedule: full time, Day Shift, Monday – Friday, 8am- 4:30 pm
Coordinates all aspects of leave administration for staff on nonwork related claims in compliance with regulatory guidelines and corporate policies. Generates and maintains various reports to monitor departmental and organizational compliance with occupational health and safety standards.
Requirements:
High School Diploma or GED

3 to 5 years experience

CLMS certification required within 1 year


Responsibilities:

Case coordinates and monitors non-work related injury and illness claims through communication with the employee, employee's health care providers, third party administrators and human resources as appropriate in accordance with Occupational Health guidelines, FMLA and ADA.

Provides guidance regarding leave policies and laws.

Manages FMLA, medical and personal leave administration, receives requests, sends leave packets and manages time keeping in Kronos.

Accuratley reports short term disability payments for eligible employees.

Performs administrative duties, including schedluing of appointments, answering phone calls, ordering supplies, handling temporary parking passes, reviewing invoices and other duties as assigned.

Reports annual OSHA summary and maintains OSHA logs throughout the year.

Generates and distributes monthly Performance Indicator, Operational Scorecard and other reports as requested by management.

Coordinates annual influenza and wellness clinics and maintains data to ensure accurate reporting. Maintains and coordinates wellness screening to communicate benefit eligibility to HR.

Maintains accurate employee heatlh records in OHM including new hire health record, change of status reports, medical surveillance program including notifcation to employee/manager of upcoming/overdue requirements.