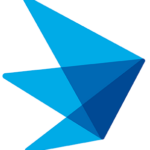 Exeter Hospital
Req#13093
Req#: 13093
Hours: varied
Under the administrative direction of the Director of Diagnostic Imaging and the clinical direction of the Radiologist/Team Leader performs ultrasound examinations which includes the operation of real-time imaging equipment.
Requirements:
Associate's degree or equivalent experience
Ultrasound Tech – RDMS or eligible
Must be certified/registered within 18 mths of DOH CPR certified within 90 days of hire
Major Responsibilities:
Review medical record for patient history and supporting clinical data. Explain procedure to patient; provide patient support and comfort. Select equipment and imaging parameters to facilitate optimum diagnostic studies.
Operate ultrasound equipment to perform examination. Display broad knowledge of cross-sectional anatomy; pathology and/or physiological data to obtain optimal studies. Constantly evaluate accuracy and quality of scan results.
Select and record preliminary study results; make pertinent measurements and label accordingly. Present study to Radiologist for interpretation.
Consult with Radiologists about unusual scans and the need for rescanning; assist with interpretation.
Maintain ultrasound equipment. Recognize malfunctions and the need for service; assure quality control procedures are maintained.
Order and maintain supplies. Maintain orderliness of ultrasound suites.
Instruct and oversee students; staff; and physicians in units operations as needed.
Participate in continuing education as required by the ARDMS..
Participate in special projects, such as collection and organization of data as requested.
Perform assigned duties associated with interventional procedures.
May perform reception/clerk duties for the Ultrasound section.
Demonstrate competency in the use of all applicable aspects of the computer information system.
Perform other duties as required or assigned.