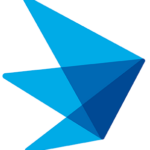 Exeter Hospital
Req#12650
Req#: 12650
Hours: 8:00AM-4:30PM as needed
The Social Worker Case Manager performs a variety of services with all patient populations, including psychosocial needs assessments, patient / family education regarding community state and federal resources. Provides counseling to patients and families about the impact of hospitalization and illness on well-being.
Requirements:
Minimum MSW degree or equivalent
1–3 years experience
Major Responsibilities:
Assesses all patients referred for social work case management services. Referrals are received from physician orders; nursing orders; multidisciplinary rounds; patient / family requests and community agencies.
Prescreening for high risk patients is routinely performed via census review and multidisciplinary rounds.
Perform needs assessments; prioritizes patients' needs / choices; and collaborates with the interdisciplinary team; patient / pertinent other; and community resources in order to fully develop/organize treatment plans with optimal outcomes.
Coordinate plans with patient / family; members of the health care team utilizing best practice approaches. Performs ongoing evaluation / readjustment of plans for efficacy; quality; cost-effectiveness; and goals / outcomes.
Serves as patient liaison / advocate between care providers; community agencies; and insurance payers.
Advocates for services and funding that are necessary to meet established outcomes. Maintains working knowledge of payer requirements.
Provides supportive counseling and crisis intervention and advocacy to patients and families. Work in close collaboration with a nurse case manager in all cases and; in particular; cases involving complex biopsychosocial / legal / financial issues to establish and review the plan of care.
Prepares and maintains the required documentation for each case. Complies with State and Federal mandates for documentation and reporting.
#INDLP