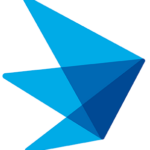 Exeter Hospital
Req# 12728
Req#: 12728
Location: Exeter Hospital · EH-Endoscopy-BCAMP
Schedule: full time, Day Shift, 8:30am-5:00pm Monday -Friday
To coordinate the surgical booking of the Operating Room and to act as a liaison between that unit hospital departments and physicians.
Requirements:
1+ years Previous Medical Office experience

High school graduate or equivalent


Major Responsibilities:

Plans; coordinates and implements an organized efficient daily surgical schedule.

Evaluates; initiates and resolves situations involving interdepartmental and outside communication to maintain smooth flow of information and patient schedules.

Communicates with Manager/Clinical Coordinator and physician offices to facilitate an efficient procedure schedule.

Takes and relays messages for the department.

Uses and maintains routine office equipment including; but not limited to; computers; fax; photocopier and multi-line phones.

Creates and maintains filing system.

May prepare charts.

May order and maintain office supplies for the department.