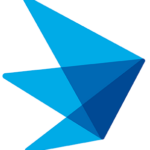 Rockingham VNA & Hospice
Req#12349
Req#: 12349
Hours: Mon – Fri three 8 hour days. Weekend, holiday and on call commitment
No home care experience required!
Epping and surrounding areas
Reporting to the Clinical Manager, provides professional nursing care as assigned. Coordinates care planning with other disciplines.
Weekend rotation is one weekend every 4 weeks; holiday rotation required.
Excellent benefits, flexible schedule, free CEU/contact hours, cell phones,
free AAA membership and IRS reimbursement rate for travel.
Requirements:
· Graduate of accredited RN program
· 0-6 months of nursing experience
· RN license – NH or other Compact State
· Driver license – valid
· CPR certified or within 30 days of hire
Major Responsibilities
1. Ensures patients have timely and accurate orders prior to delivering services. Reviews Physician's referral (prescription), patient's condition and medical record.
2. Completes an ongoing comprehensive and interdisciplinary assessment including: OASIS per regulations. Development and ongoing evaluation of individual plan of care based on needs, interests, and abilities in conjunction with physician, interdisciplinary team, patient, caregiver and/or representative.
3. Effectively integrate educational, medical, social and psychological factors when evaluating progress towards attainment of goals and outcomes. Orients, instructs and may direct work activities of licensed practical nurses (LPN), licensed nursing assistants (LNA), and students as appropriate. Evidence of ongoing communication between the nurse, LPN, and LNA regarding patient status and progress must be documented in the patient medical record. RN is responsible for the development of patient LNA plan of care and supervision of LNA services per regulations.
4. Perform services/treatments for patient as indicated in plan of care based on physican orders.
5. Complies with medical, regulatory, educational and records management requirements (e.g. insurance authorization, consents, physician's referral, documentation) and maintains patient confidentiality in accordance with HIPAA guidelines.
6. Communicates with all physicians and other health care practioners (as appropriate) involved in the patient's plan of care to exchange, discuss, and evaluate patient information for planning, modifying, and coordinating an appropriate treatment plan and goals.
7. Assess for patient, caregiver, and/or representative and family counseling needs and make appropriate referrals. Provide patient caregiver, and/or representative education including but not limited to: diagnosis, interventions, community resources, medications, safe and therapeutic environment, coping strategies, and discharge, etc.
8. Documents assessment, interventions, medication reconciliation, and discharge planning in appropriate clinical notes and plan of care. Completes documentation same day as visit, per agency standard. Participates in the agency's quality assessment process improvement (QAPI) program to improve health outcome, patient safety and quality of care.
9. Meets agency obligations for, holiday coverage, weekend coverage, and on call shifts. Complies with Agency standards for productivity, patient and staff schedules, and attendance at meetings.
10. Enhances professional growth and development through participation in educational programs, current literature, community based and home health agency in services, meetings, workshops, and provides training to staff, agency, and community groups. Complies with professional licensure standards and code of ethics.
#INDLP