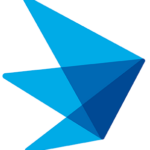 Exeter Hospital
Req# 12717
Req#: 12717
Location: Exeter Hospital · EH-COEH-BCAMP
Schedule: full time, Day Shift, Mon-Fri hours vary
Exeter Hospital, Core Physicians, and Rockingham VNA & Hospice, part of Beth Israel Lahey Health, proudly serve the beautiful NH seacoast region. Our principal mission is to work together to create healthier communities. What makes us unique is the spirit of our staff who are team-oriented and focused on providing an outstanding patient care experience and quality outcomes for those we are privileged to serve. In addition, we want to ensure that our employees feel well cared for by offering a comprehensive benefits package, on-going training and growth opportunities, wellness resources, special perks, and more.
Our Magnet designation is recognition of our excellent nursing staff and the high quality, innovative patient care we deliver every day in our community.
Join a great team and work culture!!!
We are looking for an RN that
will evaluate and treat employees on site in a local manufacturing environment.

No weekends, no holidays!!!
Responsible for the development and administration of occupational health programs in accordance with company policies.
Knowledge of OSHA regulations, CDC guidance and NH Workers' Compensation Laws.
Collaborates with Environmental Health and Safety, Operations, Human Resources and employees for injury prevention and health promotion.
Using proven case management knowledge, coordinate and manage the return to work/ stay at work program for integrated employee illnesses/ injuries.
Responsible for delivery of internal or external services as identified to meet the business objectives and customer needs of Center for Occupational and Employee Health (COEH).
Requirements:
3 years' experience preferred

RN License – NH or other Compact State

BSN Preferred

Driver's License – Valid

Satisfactory Driving Record

Case Management a big plus


Major Responsibilities:

Provides direct or indirect occupational nursing services to satisfy a contractual agreement with external customers. Solves problems creatively. Manages conflict effectively. Utilizes resources appropriately.

Uses epidemiological/population health management methods to determine major health and safety needs of the work group. Documents and reports result to client contact and department manager.

Maintains established department policies and procedures. Completes all client billing; time sheets and requests for information within specified time frames.

Reports annually to client contact and department manager the cost-effectiveness of specific services; utilization rate; and specific activities of occupational health services. This is done in collaboration with team members.

Remains in contact with the home office by responding to voice mail/e-mail and internet communications.

Communicates on a timely basis with department manager ideas for product/service improvements; and/or any significant changes taking place within the client company.

Assures patient care areas are clean and orderly and protect confidentiality.

Performs all duties of staff RN as appropriate.

Adheres to occupational health nursing guidelines.

Maintains appropriate records/files and assures confidentiality of same. Provides appropriate documentation in the medical record on all patient interventions/interactions. Documentation will be completed prior to leaving the work-site at the end of the shift.