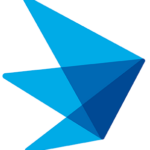 Exeter Hospital
Req#13193
Req#: 13193
Hours: 7:00AM-7:30PM and every third weekend
Exeter Hospital, Core Physicians, and Rockingham VNA & Hospice, part of Beth Israel Lahey Health, proudly serve the beautiful NH seacoast region. Our principal mission is to work together to create healthier communities. What makes us unique is the spirit of our staff who are team-oriented and focused on providing outstanding patient care experience and quality outcomes for those we are privileged to serve. In addition, we want to ensure that our employees feel well cared for by offering a comprehensive benefits package, ongoing training and growth opportunities, wellness resources, special perks, and more.
Our Magnet designation is recognition of our excellent nursing staff and the high quality, innovative patient care we deliver every day in our community and our Med/Surg Department is proof that nursing doesn't need to be flashy to be rewarding, compelling, meaningful, and exciting!
Summary:
The 4West Medical/Surgical: 20 bed unit with the average daily census of 20 patients. 2Our Med/Surg Nursing team is both grounded and progressive, with a focus on relationship-based patient care, innovation, and opportunities for learning and skills development within a safe, stable, and collaborative environment. If you love a collaborative and comprehensive healthcare environment, where you will practice nursing the way you know it should be – clinically excellent, compassionate, and progressive; if you love making a difference in the lives of patients and their families, you'll love working as a Registered Nurse within the Exeter Hospital Med/Surg Department…and we'll love having you! We invest in our employees. We'll make sure you are supported and well-cared for as you care for our patients and their loved ones.
Nursing experience is preferred which includes general med surg skills, IV therapy skills, telemetry skills but we are open to various backgrounds and experience.
Requirements:
RN license – N.H. state or any other compact state.
BCLS certified or within 30 days of hire; BSN strongly preferred
ACLS certified or within 1 year of hire
Learn more about Nursing at Exeter here: Nursing at Exeter