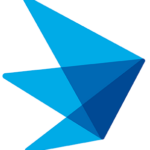 Exeter Hospital
Req# 12839
Req#: 12839
BCLS within 30 days of hire
ACLS certified or within 6 months of hire










Learn more about Nursing at Exeter here: Nursing at Exeter Hospital






Location: Exeter Hospital · EH-Infusion Therapy-ABULA
Schedule: per diem limited, Day Shift, 7:30AM-4:00PM, M-F, days will vary
Exeter Hospital, Core Physicians, and Rockingham VNA & Hospice, part of Beth Israel Lahey Health, proudly serve the beautiful NH seacoast region. Our principal mission is to work together to create healthier communities. What makes us unique is the spirit of our staff who are team-oriented and focused on providing an outstanding patient care experience and quality outcomes for those we are privileged to serve. In addition, we want to ensure that our employees feel well cared for by offering a comprehensive benefits package, on-going training and growth opportunities, wellness resources, special perks, and more.
Our Magnet designation is recognition of our excellent nursing staff and the high quality, innovative patient care we deliver every day in our community.
Infusion Center serves patients who require treatment for but not limited to, hematology, oncology, infectious disease, immunosuppression, rheumatology, dermatology, and neurology. Clinical staff cares for patients providing antibiotics, biotherapy, steroids, hydration, ACTH stim testing, and blood products for a number of different diagnoses.
Requirements:
Previous experience in Oncology, Infusion or as an IV Nurse
RN license – NH or any other Compact State