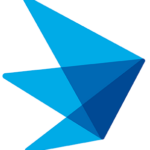 Exeter Hospital
Req# 12800
Location: Exeter Hospital · EH-Nursing Administration-ABULA
Schedule: per diem limited, Day Shift, 7:00AM to 7:30PM
Exeter Hospital, Core Physicians, and Rockingham VNA & Hospice, part of Beth Israel Lahey Health, proudly serve the beautiful NH seacoast region. Our principal mission is to work together to create healthier communities. What makes us unique is the spirit of our staff who are team-oriented and focused on providing an outstanding patient care experience and quality outcomes for those we are privileged to serve. In addition, we want to ensure that our employees feel well cared for by offering a comprehensive benefits package, on-going training and growth opportunities, wellness resources, special perks, and more.
Our Magnet designation is recognition of our excellent nursing staff and the high quality, innovative patient care we deliver every day in our community.
Serves as a resource to nursing personnel on the assigned shift maintains effective communication in carrying out administrative responsibilities demonstrates expert clinical skills sound knowledge and an ability to problem-solve in complex clinical situations.
Requirements:
BSN Preferred or within 3 years of hire

3 years clinical experience

RN license – NH or other Compact State

CPR certified within 90 days of hire

ACLS within 6 months of hire

Clinical Certification within 18 months of hire


Major Responsibilities:

Assumes responsibility for clinical management functions on the assigned shift.

Models excellence in nursing practice through the utilization of advanced concepts in the areas of assessment; diagnosis; planning; implementation and evaluation of the nursing process.

Demonstrates excellence in technical clinical skills.

Responds to various departments requiring emergency and clinical assistance.

Provides education to staff and acts as a clinical resource.

Maintains knowledge of current nursing issues and health care trends.

Represents administration on their assigned shift and refers issues to appropriate management staff.