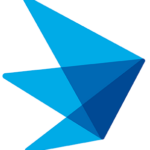 Exeter Hospital
Req# 12972
Location: Exeter Hospital · EH-Med Staff-Medical Oncology-BHUGH
Schedule: full time, Day Shift, 8:00AM – 5:00PM Mon-Fri.
Exeter Hospital, Core Physicians, and Rockingham VNA & Hospice, part of Beth Israel Lahey Health, proudly serve the beautiful NH seacoast region. Our principal mission is to work together to create healthier communities. What makes us unique is the spirit of our staff who are team-oriented and focused on providing an outstanding patient care experience and quality outcomes for those we are privileged to serve. In addition, we want to ensure that our employees feel well cared for by offering a comprehensive benefits package, on-going training and growth opportunities, wellness resources, special perks, and more.
Our Magnet designation is recognition of our excellent nursing staff and the high quality, innovative patient care we deliver every day in our community.
Direct supervisor for a defined segment of the population in a patient care or business area including responsibility for daily clinical operations and people management.
Requirements:
3 years of direct experience in Oncology

RN License – NH or other Compact State

BSN required, Master's degree preferred


Major Responsibilities:

Performs all duties of a Staff RN as necessary.

Able to provide anticipatory planning related to the needs of patients; staffing and unit needs.

Supports the clinical and professional development of nursing staff through mentoring and role modeling. Recommends specific programming to build the clinical skill set of staff. Engages the staff in clinical rounds and provides formal and information educational opportunities on the unit to improve the clinical skills of staff.

Reviews and shares data on patient outcomes on the unit and acts as a liaison to the Nursing Quality Council. Works with team members; manager and physicians to review performance improvement indicators based on best practices and works to implement and evaluate unit-based improvement initiatives.

Assimilates and applies research-based information to design; implement and evaluate patient plans of care. Supports staff in problem solving and in particular with complex unit based problems.

Communicates organizational information to all staff on a regular and timely basis; models excellent interdisciplinary communications.

Serves as a steward of resources: fiscal; personnel; materials and time. Is knowledgeable and can articulate the professional scope and standards of practice for their practice area.

Responsible for human resources management of staff including evaluating; developing; addressing and resolving clinical practice and/or behavioral issues that impact the delivery of care on the unit. Assists with hiring/firing decisions.

Supervises the daily work of the unit team members to ensure proper clinical care/care delivery; policy compliance; smooth technical operations; quality management (including analysis of Midas reports) and customer satisfaction. Demonstrates clinical leadership skill and is able to organize; manage; and evaluate the function of a team while maintaining a safe environment for staff and patients. Provides input to departmental budgets.












#INDHP