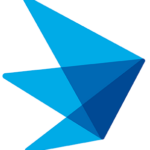 Exeter Hospital
Req# 12884
Req#: 12884
Location: Exeter Hospital · EH-Case Management-ABULA
Schedule: full time, Day Shift, 8:00AM – 4:30PM with weekend rotation based on department needs – will vary.
Exeter Hospital, Core Physicians, and Rockingham VNA & Hospice, part of Beth Israel Lahey Health, proudly serve the beautiful NH seacoast region. Our principal mission is to work together to create healthier communities. What makes us unique is the spirit of our staff who are team-oriented and focused on providing an outstanding patient care experience and quality outcomes for those we are privileged to serve. In addition, we want to ensure that our employees feel well cared for by offering a comprehensive benefits package, on-going training and growth opportunities, wellness resources, special perks, and more.
Our Magnet designation is recognition of our excellent nursing staff and the high quality, innovative patient care we deliver every day in our community.
The Nurse Case Manager/Discharge Planner collaborates, facilitates and negotiates the delivery of individualized and medically necessary care to specific patient groups. Coordinates health management through professional nursing care rehab services, respiratory services, patient/family education and utilization of community resources in order to assure the highest quality of care and achieve cost-effective outcomes. Facilitates the interdisciplinary process of assessing, planning, implementing and evaluating the patient's health care needs following the current phase of illness.
Requirements
Registered Nurse – NH State or Compact State

BSN Preferred

1-3 years experience

Acute setting sub-acute or SNF experience


Major Responsibilities

Assesses or prescreens all patients for Case Management services. Referrals are received from physician orders, nursing orders and multidisciplinary rounds.

Develops the needs and prioritizes with input from all parties to organize a plan that will provide maximal outcomes.

Serves as a liaison among the patient, family members, physicians, nurse, social worker, UR nurse, insurance representative and community resources to individualize patient care and outcomes.

Advocates for services and funding necessary to meet established outcomes and maintains a working knowledge of the requirements of payers.

Evaluates individualized patient outcomes and reassesses and adjusts plan to ensure quality and cost-effective outcomes are met.

Works in close collaboration with Social Work; reviews cases with social work team members to establish and review plan of care.

Collaborates with Core Care Coordinators to determine how to manage acute issues as they relate to any existing care plan, any barriers, and any ongoing needs.


ED Only: Participates in quality improvement projects aimed to improve patient population outcomes and associated processes across the EHR system.


Learn more about Nursing at Exeter here: Nursing at Exeter Hospital