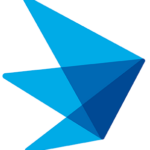 Core Physicians LLC
Req#12550
Req#: 12550
Hours: Flexible Hours, Flexible Days! Saturday rotation
Pay range recently increased!
– Flexible hours – Saturday Rotation
Operates radiology/fluoroscopic equipment to produce images/radiographs (x-rays) of body for diagnostic purposes as directed by the provider by performing the following duties.
Requirements:
Associate's degree
1 to 3 years experience
NH MIRT License
Rad Tech – ARRT or eligible
CPR with AED within 6 months of hire
Major Responsibilities:
Operates digital radiography equipment.
Operates mobile radiographic/fluoroscopic equipment as directed by provider.
Practices radiation protection techniques to minimize radiation to patient and staff.
Moves radiographic/fluoroscopic equipment into specified position and adjusts equipment controls to set exposure factors such as time and distance.
Explains procedures to patient to reduce anxieties and obtain patient cooperation.
Positions patient on examining table and adjusts immobilization devices as needed to obtain optimum views of specified area of body requested by Physician.
Performs other duties as assigned.