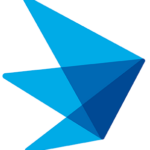 Exeter Hospital
Req# 12757
Req#: 12757
Location: Exeter Hospital · EH-Athleticare PT-BCAMP
Schedule: full time, Varied Shifts, **4 day work week!**
Monday & Friday- 6:30a-5:00p
Tuesday & Thursday – 9:00a-7:30p
*** 4-day work week!!! ***
Obtains and documents the accurate information to compete the registration process and other administrative functions.
Requirements:


Responsibilities:

Performs various clerical activities to include photocopying records, filing and ordering clinical documents, faxing insurance paperwork, assembling and disassembling files, maintaining and ordering chart forms.

Updates the Meditech Administrative Assessment with insurance and patient attendance information.

Complete preregistration / registration within established error thresholds (RISARC).

Complete insurance verification on designated patients.

Assist with daily quality control activity.

Schedules evaluations and follow up appointments.

Communicates with provider office to obtain necessary clinical documentation, i.e. orders for therapy and properly obtains signatures from appropriate consenting party on all necessary forms.

Prepares clinical and administrative documentation for initial evaluations.

Performs other duties as assigned.






#INDLP