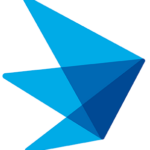 Exeter Hospital
Req# 12791
Req#: 12791
Location: Exeter Hospital · EH-Sleep Lab-ABULA
Schedule: per diem limited, Night Shift, 7p – 7a
Provides comprehensive evaluation and treatment of sleep disorders, including performance and analysis of routine,
intermediate and advanced polysomnography testing which may include provision of diagnostic and therapeutic services as
well as patient care and education. Works under the general supervision of the clinical director (MD) or designee. Can perform the duties of Polysomnographic Technician and provides supervision to staff.
Requirements:


·

Post Secondary Education
·
1-3 years of direct experience
·
Healthcare Provider CPR Certification
·
RPSGT or obtain with in 6 months of employment
Major Responsibilities:
1.
Explain pre testing, testing and post testing procedures to the patient in addition to gathering all appropriate paperwork. Accurately documents all pertinent information into the system (such as height, weight, medications).
2.
Follow procedural protocols (such as MSLT, parasomnia studies, PAP, oxygen titration, etc.) to ensure collection of appropriate data.
3.
Follow "lights out" procedures to establish and document baseline values (such as body position, oxyhemoglobin
saturation, respiratory and heart rate, etc.). Follow "light on" procedures to verify integrity of collected data and complete the data collection process (repeats the physiological and instrument calibrations and instructs the patient on completing questionnaires, etc.).
4.
Perform data acquisition while monitoring study tracing quality to ensure signals are artifact free.
Identify, correct and document artifact.
5.
Document routine observations including but not limited to sleep stages and clinical events, changes in procedure, and significant events in order to facilitate scoring and interpretation of polysomnographic results.
6.
Implement appropriate interventions (including actions necessary for patient safety and therapeutic intervention such as continuous and bi level positive airway pressure, oxygen, etc.).
7.
Performs and documents routine PAP interface fitting and desentization.
8.
Score sleep/wake stages by applying professionally accepted guidelines. Score clinical events (such as respiratory events, cardiac events, limb movements, arousals, etc.) utilizing AASM standards.
9.
Demonstrate the knowledge and skills necessary to assist patients with troubleshooting portable sleep test equipment and overnight oximetry equipment.
10.
Demonstrate adherence to cleaning and disinfection procedures for all equipment within the sleep lab; performs other duties as assigned.