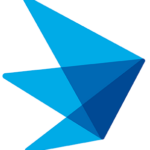 Exeter Hospital
Req#12223
Req#: 12223
Hours: variable
Under the direct supervision of a licensed Pharmacist, assists in the daily operations of the Pharmacy Department.
The schedule is on an as needed basis
Requirements:
High School Diploma or GED

Registered with New Hampshire Board of Pharmacy within 15 days of hire

Obtain Certified Pharmacy Technician (CPhT) with the (PTCB or NHA) within 90 days of hire and re-register as a CPhT with the New Hampshire Board of Pharmacy within 5 days.
Major Responsibilities:
Accurately fills medication, refill lists and restocks the Automated Dispensing Cabinets and returns medications to stock in the main pharmacy using Bar Code Scanning. Fills internal and external departmental requisitions, processes of pharmacy related charges.

Answers phones and accurately takes messages and fulfills requests.

Prepares unit dose medications following USP and Board of Pharmacy Regulations.

Completes non-sterile compounding and repackaging according to hospital departmental policies, USP 797 and New Hampshire Board of Pharmacy rules and regulations.

Replaces Code Trays per hospital policy.

Transports, medications and supplies to patient care areas during scheduled rounds and as needed.

Receives and restocks wholesaler order and direct shipment orders, and accurately acknowledges and scans order into CPM to accurately maintain perpetual inventory.

Completes Medication Area Inspections within hospital policy guidelines as assigned.

Assures accurate pharmaceutical waste disposal of medications.

Assists with the orientation and training of new staff.

Performs other duties and projects as assigned.