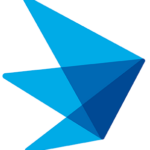 Exeter Hospital
Req# 12955
Req#: 12955
Location: Exeter Hospital · EH-Patient Accounts-ACASA
Schedule: full time, Day Shift, M-F 8AM – 430PM – some OT/Weekends
Responsible for the daily review, analysis, posting of payments, adjustments, account reconciliation, deposits, scanning, reporting and filing of all cash for patient accounts.
Requirements:
1 to 3 years in a medical setting

High School Diploma or GED

MS Office, MS Excel, typing, and 10-key by touch


Responsibilities:

Responsible for accurate daily preparation for bank deposit of daily payments and receipts from various departments (cash/credit card/checks), Balances petty cash following standard work procedures.

Posts all payor, patient payments and contractual allowances into the patient accounts system either through data entry or electronic downloads (835) within 2 days of receipt. Identifies rejected files/accounts and fixes them.

Ensures payment received from payer is accurate according to contract, reporting any discrepancies to the Supervisor.

Investigates payment discrepancies, suspended, misapplied, or unidentifiable payments, and returned or rejected payments from the bank, Reports findings to the Team Lead for reporting on the Daily Cash Reconciliation Report for Finance.

Batches and posts manual adjustments and charges to accounts accurately and timely. Works with various managers or departments as needed to resolve identified charging issues. Promptly works the Bucket Report to ensure account balances are prorated accurately.

Identifies incorrect insurance information on accounts and notifies registration and Account Reps to facilitate accurate posting of payments, adjustments, and self-pay balances.

Greets and directs visitors/patients. Accepts patient payment and issues receipts to the customer. Provides back up to the Receptionist and Financial Representatives as needed for patient inquiries and phones.

Assists the Team Leader when needed in completing the Cash Reconciliation timely, while working with the Finance Department to resolve any identified issues/trends.

Files/scans and/or retrieves Explanation of Benefits, Remittance Advices, adjustment sheets, and all other financial documents, both onsite and offsite while following standard retention policies.

Work with various departments to complete audit requests.

Provides back up to peers as needed. Performs all other duties as assigned.