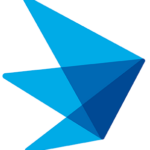 Exeter Hospital
Req#12410
Req#: 12410
Hours: Monday through Friday as needed
Obtains and documents accurate information to complete the pre-registration/registration/pre-certification process.
Requirements:
· High School Diploma or GED
· Must be able to type 35 wpm
Responsibilities:
1. Accurately collect demographic and financial data, and define and educate patients on financial responsibilities.
2. Complete pre-registration/registration within established error thresholds.
3. Provide pre procedure instructions to patients where indicated.
4. Complete insurance verification on all patients.
5. Assist with daily quality control.
6. Accurately complete all pre certification/prior authorization for all insurances and all patient types within established timeframes.
7. Obtain prior authorization and ICD code data.
8. Complete status C communication tool.
9. Complete ARM software fields for all required patient types.
10. Document authorization information in other software systems when indicated.