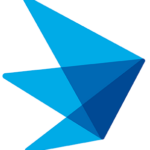 Exeter Hospital
Req#12924
Req#: 12924
Hours: Monday thru Friday 9am to 5:30pm
Monday thru Friday 9am to 5:30pm. Hybrid possibility pending training and work performance review
Obtains and documents accurate information to complete the scheduling/pre-registration/registration.
Requirements:
· Must be able to type 35 wpm
· High School Diploma or GED
Responsibilities:
1. Accurately collect demographic and financial data, and define and educate patients on financial responsibilities.
2. Complete pre -registration/registration within established error thresholds.
3. Provide pre procedure instructions to patients where indicated.
4. Complete insurance verification on designated patients.
5. Assist with daily quality control.
6. Staff in central scheduling will schedule procedures, based on current work instructions.
7. Obtain prior authorization and ICD code data, process.
8. Process orders/requisitions following established Work instructions.
9. Determine medical necessity requirements utilizing the Code Correct software or established printed forms.
10. Notify Provider office of need for patient to sign ABN/Waiver.