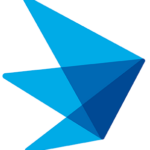 Core Physicians
Req# 12995
Location: Exeter Hospital · CORE-Call Center-ADMIN
Schedule: full time, Day Shift, Monday- Friday 8:30a – 5p
Facilitate the process between new patient registration, insurance verification, and referral management.

Act as a liaison between physician practices and patients to ensure patients are receiving optimal care.
Requirements:
·
High School Diploma or GED
Responsibilities:
1.
Pre-register patients and verify patient demographics and insurance status.

Communicate co-pay, deductible and/or co-insurance expectations prior to the scheduled appointment or procedure.
2.
Manage and review eligibility through Navicure reports daily. Verify billing insurance company and ensure that the correct PCP is assigned to the patient; contact patients with inaccuracies prior to appointment and update as necessary.
3.
Coordinate and schedule all new patient visits for Core Practices.

Assist patients with navigating the logistics such as obtaining medical records and changing the PCP with the insurance company.

Communicate with practice staff on updates or roadblocks.
4.
Obtain referrals/prior authorization as necessary and schedule appointments with Core Specialists under the direction of providers.
5.
Identify, track, and trend potential authorization and system issues; communicate issues and develop action plans to address root cause.
6.
Act as liaison between patient, practice and insurance company to address issues and come to resolution. Respond to patient phone calls and other communication and staff inquires within the same business day.
7.
Grant access to Navicure website as needed and assist in training practice staff.
8.
Partner with the coding department to verify eligibility for hospital based services.
9.
Act as patient advocate by assisting the patient in navigating our systems.
10.
Perform other duties as assigned.