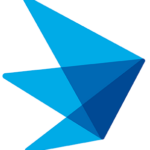 Core Physicians LLC
Req#12823
Req#: 12823
Hours: Flexible Weekday Hours! Saturday rotation approximately every 10 weeks.
Flexible Weekday Hours! Saturday rotation approximately every 10 weeks.
Assists Orthopedic Physician/Provider in office procedures and in surgical cases by performing the following duties.
Requirements:
Post-secondary Education
BLS within 6 months of hire

Orthopedic Technician Certification through a nationally recognized program (NBCOT) within 9 months of hire OR Registered/Certificated Medical Assistant with 2 years of Orthopedic experience and completion of a registered Orthopedic Technologist program (ASOP) within 9 months of hire.
Major Responsibilities:
Assists/Performs cast removal and application.
Applies braces, CAM walkers and other DME as directed by physician/provider.
Provides patient education on proper care and maintenance of cast or splint. Educates patient on extremity signs and symptoms of ill-fitting cast/splint.
Assists Physician/Provider with examinations and procedures and consults with the physician and other specialists as required to ensure optimal patient care.
Assists the front office staff with patient scheduling; patient call backs; coordinating patient referral; and securing appropriate insurance approvals.
Performs accurate and timely documentation of patient care information on appropriate patient medical record forms.
Performing clinical duties such as: obtaining vitals; cleaning instruments; preparing exam rooms; ordering of casting supplies; and arranging for any necessary special equipment.
Administration duties such as scheduling; organizing patient charts; filing; pulling and copying of patient records.
Ordering/Preparation of medication under the direction of the physician.
Applies waterproof casts; fiberglass splints along with pre-op and post-op bulky splints. Removes sutures and staples and applies special wound care dressings under the direction of the attending physician.
#INDMP