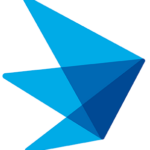 Exeter Hospital
Req# 12878
Req#: 12878
Location: Exeter Hospital · EH-Labor and Delivery-ABULA
Schedule: per diem standard, Day Shift, 3 (12) hour shifts in 6 weeks, & one weekend varied days or night shifts available.
Exeter Hospital, Core Physicians, and Rockingham VNA & Hospice, part of Beth Israel Lahey Health, proudly serve the beautiful NH seacoast region. Our principal mission is to work together to create healthier communities. What makes us unique is the spirit of our staff who are team-oriented and focused on providing an outstanding patient care experience and quality outcomes for those we are privileged to serve. In addition, we want to ensure that our employees feel well cared for by offering a comprehensive benefits package, on-going training and growth opportunities, wellness resources, special perks, and more.
Our Magnet designation is recognition of our excellent nursing staff and the high quality, innovative patient care we deliver every day in our community.
Provides support to the unit, assists surgical team, and direct patient care to Family Center patients.
Requirements:
·
High School or GED
·
Medical Tech Registration – NH State
·
CPR certified within 90 days of hire
·
Preferred Surgical Technologist Certification
Responsibilities:
1.

Follows established departmental policies and procedures, objectives, quality improvement programs, safety/environment of care programs and infection control standards.
2.

Performs phlebotomy for department including daily blood draws and as requested.
3.

Assists RN with patient care including, but not limited to, vital signs, glucose testing, and Newborn testing.
4.

Orders and maintains adequate levels of supplies for the Family Center. Stocks c-section room, LDRPs and pediatric patient rooms with appropriate and adequate levels of supplies, and determines proper functioning of medical equipment to assure patient safety.
5.

Ensures that c-section and LDRP rooms are set up and ready for patient use. This includes having appropriate equipment in room, and setting delivery carts using sterile technique.
6.

Maintain competency to independently scrub c-sections, including preparing equipment and instruments using sterile technique, performing sponge and sharp counts with the circulating RN.
7.

Assists surgeon with gowning and gloving, draping and throughout the procedure with supplies and instruments.
8.

Maintains universal precautions in removing draping material and handling/containing instruments, equipment, linen, and disposable items.
9.

Assists with secretarial function of answering phones and filing as necessary for smooth operation of nursing unit.
10.

Assists with special projects as needed.