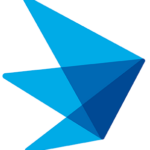 Exeter Hospital
Req# 12966
Req#: 12966
Location: Exeter Hospital · EH-4 West-ABULA
Schedule: full time, Night Shift, 7:00PM to 7:30AM, every third weekend.
Generous night and weekend shift differentials!!!
Exeter Hospital, Core Physicians, and Rockingham VNA & Hospice, part of Beth Israel Lahey Health, proudly serve the beautiful NH seacoast region. Our principal mission is to work together to create healthier communities. What makes us unique is the spirit of our staff who are team-oriented and focused on providing an outstanding patient care experience and quality outcomes for those we are privileged to serve. In addition, we want to ensure that our employees feel well cared for by offering a comprehensive benefits package, on-going training and growth opportunities, wellness resources, special perks, and more.
Our Magnet designation is recognition of our excellent nursing staff and the high quality, innovative patient care we deliver every day in our community.
Summary:
Exeter Hospital is proud to offer career development opportunities for nurse graduates through our Nurse Residency Program. Why choose Exeter Hospital? As a nurse resident, you will join a community of dedicated and caring practitioners. As a Magnet designated hospital, we strive to continually deliver exceptional patient care throughout all of our affiliates to improve the health of the community we serve.
Our year-long Nurse Residency Program gives you the foundation of skills that you will use throughout your nursing career. Get hands-on clinical experience with a variety of patients while collaborating with experienced preceptors, committed nurse educators, and supportive managers and colleagues. During your residency you will be surrounded by a dedicated community of experienced nurses and fellow nurse residents that will work in tandem to deliver the exceptional patient experience
Requirements
0-6 months experience

BSN preferred

Registered Nurse – NH or other compact state

BCLS certified – for select nursing positions within 30 days


What to expect:

The Nurse Residency Program begins with Corporate and Nursing & Clinical Orientation and concludes after successfully completing all required courses and associated competencies, and at least 50% of the elective courses (approximately 8 months).

Exeter Hospital's Nurse Residency Program is designed to be interprofessional and according to best-practice standards and seeks to:

provide emotional and clinical support to effectively guide through transition

promote teamwork and interprofessional communication and collaboration

establish clinical competence within a culture of continuous quality and safety

integrate current and best evidence into practice

facilitate retention