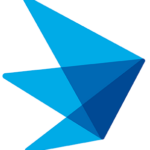 Exeter Hospital
Req#12348
Req#: 12348
Hours: Monday-Friday 7:30am-4:00pm; call required, weekend and holiday rotation required.
-SIGN ON BONUS ELIGIBLE FOR A LIMITED TIME
Under the direction of the Chief of Nuclear Medicine, performs a wide variety of technical procedures requiring the use of radiopharmaceutical agents as prescribed by authorized users named on our institutional license.
Requirements:

Associates degree
Nuclear Medicine – ARRT or CNMT certified registered
MIRT License
CPR certified within 90 days of hire
Major responsibilities:

Performs quality control and instrument calibrations as required.
Receiving, safe use of, and proper disposal of all radiopharmaceuticals and source materials.
Proper reconstitution, activity assay, and administration of radiopharmaceuticals as stated in dose schedules and per authorized user order.
Safety and care of patients during examinations and while waiting within the department.
Proper operation and care of all equipment in Nuclear Medicine. Reports any malfunctioning equipment to the supervising technologist.
Completion of all pertinent technical and clinical data on requisitions.
Familiarity with State and Federal regulations, provides documentation of all activities as required.
Ability to locate and identify records required for regulatory inspections.
Monitors and maintains par levels of supplies/drugs.
Provides stand‑by call coverage on a rotational basis.
#INDLP