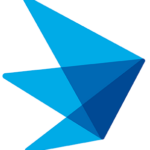 Exeter Hospital
Req# 12811
Req#: 12811
Location: Exeter Hospital · EH-Pharmacy-ABULA
Schedule: per diem standard, Varied Shifts, Variable shifts, 8am-:30pm or 3:30pm-12:00am. Minimum of one shift bi-weekly
Under the supervision and direction of the Director of Pharmacy the Med Reconciliation clinical pharmacist obtains documents and communicates medication histories to the admitting healthcare provider. Participates in committees and work groups to improve processes and/or systems related to medication reconciliation.
Requirements
Bachelor's degree

Pharmacist – NH license


Major responsibilities

Obtains accurate medication/allergy histories including prescription,nonprescription and herbal preparations from newly admitted patients utilizing information from patient or patient's representative and other relevant sources.

Communicates information to the next provider including any differences or discrepancies with prescribed medications.

Assures home medication list is accurately and timely entered into Meditech.

Participates in Medication Reconciliation team and provides input with a systems perspective.

Ensures each patient as a completed Medication Reconciliation note in Meditech .

Communicates with EH Pharmacy Informatics Specialist when new medications need to be updated in RXM.

Collaborates with the clinical staff pharmacist as necessary.

Maintains up to date knowledge and adheres to hospital policies and state and government regulations.

May orient and mentor new staff members.