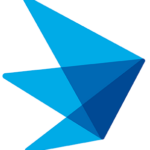 Exeter Hospital
Req# 12939
Req#: 12939
1-3 years experience
ASCP, AMT, HEW or eligible. Must obtain within 6 months of DOH.


Major Responsibilities:

Performs qualitative and quantitative tests and examinations using automated instrumentation or manual methods using established procedures.

Performs established quality assurance procedures (quality control testing; instrument function checks and calibrations); maintains appropriate documentation; investigates and resolves deviations from expected performance.

Assesses accuracy and validity of obtained test results by applying knowledge of relevant scientific principles; recognized changes that are critical to patient care; identified probably causes for irregular and atypical findings.

Maintains records of tests and examinations and final results for all record functions and inquiries related to patient care.

Troubleshoots instruments and resolves technical problems whenever possible; documents corrective actions and reports problems to the department Supervisor or Manager as appropriate.

May assist in instructing students and laboratory personnel in the principles and techniques of diagnostic tests and examinations.

Performs phlebotomy according to established protocols.

Performs other duties as assigned.

Performs order entry and specimen receipt; provides customer service to all customers of the laboratory.








#INDLP
Location: Exeter Hospital · EH-Laboratory-BCAMP
Schedule: full time, Night Shift, 4 -10 hour shifts per week; 9 PM – 7:30 AM; every third weekend rotation
Performs and assesses validity of qualitative and quantitative tests and examinations used in the analysis diagnosis and treatment of disease utilizing various analyzers or manual methods on specimen sources such as blood, urine and other body fluids.
Requirements:
Bachelor's degree or equivalent experience