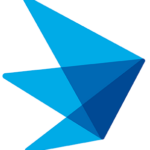 Core Physicians LLC
Req#13009
Req#: 13009
Hours: 4 ten hour days 7:30am-6pm & Saturday rotation 8a-12p approximately every 8 weeks
4 ten-hour days -7:30am-6pm & Saturday rotation 8a-12p every 8 weeks
The medical assistant will provide support to the practice in the functional areas of clerical, clinical and business under the direct supervision of a Nurse, Nurse Practitioner, Physician Assistant or Physician.
Requirements:
For hires after 11/28/2011: CMA/RMA/CCMA certification/registration required or within 6 mos of hire OR credentialed through formal training program that includes testing of knowledge

BLS within 6 months of hire
Major Responsibilities:
Perform clinical duties such as pre‑visit work, obtaining vital signs, providing medication reconciliation, and assisting provider in examinations and/or procedures.
Clean and prepare instruments for sterilization as required. Ensures exam rooms are cleaned and stocked.
Following standard work procedures, and messaging policy, respond to patient phone portal message on the same day.
Use standing protocols to complete pre visit work, close gaps in care, administrate vaccines, and complete prescription refills.
May schedule pre‑admission and diagnostic testing and place follow-up calls to patients after surgery.
May perform any of the following daily administrative duties of the practice: greeting/check in/check out, scheduling patients, answering telephones, taking messages, organizing patient charts, filing, pulling and copying patient records, collection of co-pays and patient balances, post payment and adjustment transactions, and balance daily journal.
Maintains and adheres to established Core policies and procedures and federal regulations, including, patient confidentiality, quality assurance, safety, environmental and infection control standards; responsible for participating in the daily huddle and completing any actions required and working as a member of the care team to ensure proper communication between all team members.
In some practices, the MA may perform scribing duties; accompany provider into patient examination room and accurately and efficiently document the encounter; order any labs, make referrals, and order prescriptions that have been recommended by the provider.
Responsible for monitoring care team metrics to evaluate improvement metrics and outcome.
Perform other duties as assigned.