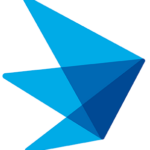 Exeter Hospital
Req# 12920
Req#: 12920
Location: Exeter Hospital · EH-COEH-BCAMP
Schedule: full time, Day Shift, 7:30AM-4: 00PM ; 8:00AM- 4:30PM, 8:30AM- 5:00PM, varies
Exeter Hospital, Core Physicians, and Rockingham VNA & Hospice, part of Beth Israel Lahey Health, proudly serve the beautiful NH seacoast region. Our principal mission is to work together to create healthier communities. What makes us unique is the spirit of our staff who are team-oriented and focused on providing an outstanding patient care experience and quality outcomes for those we are privileged to serve. In addition, we want to ensure that our employees feel well cared for by offering a comprehensive benefits package, on-going training and growth opportunities, wellness resources, special perks, and more.
Our Magnet designation is recognition of our excellent nursing staff and the high quality, innovative patient care we deliver every day in our community.
Job Summary: Provides support to the practice in the clinical, clerical, and business areas under the supervision of the Occupation Health clinical manager. Oversees the work of the team members in a patient care area or business area. Has responsibility for daily clinical operations.
Requirements:
3 to 5 years direct related experience

High School or GED

CMA/RMA/ CCMA

Prefer experience with EMR/Practice Mgmt software;

Systoc and OHM preferred, Epic or Meditech knowledge is helpful.

NIOSH Spirometry, CAOHC certifications preferred, w

ill be working with other MA's who have these certifications, having knowledge in these areas would be helpful.

Experience with drug screening programs is also helpful.

Strong communication skills and MS Office, comfortable directing a team, making decisions for the flow of the clinic, responsible, detail oriented,

enthusiastic,

customer

service oriented, and flexible.

Responsibilities:
Coordinates the daily work of the unit team members, in consultation with the clinical manager, to ensure proper clinical care and delivery of care, policy compliance, quality outcomes and customer satisfaction.

Assists with training and mentoring new staff. Supports staff in problem-solving using standard work. Acts as a role model for other practice staff.

Provides operational support to the clinical managers as needed.

Uses superior customer service skills to support or perform daily administrative duties of practice including greeting/checkin/checkout answering/directing incoming telephone calls, scheduling, filing.

Keeps current with department software, company profiles, inputting data accurately and completely.

When needed, conducts testing, obtains vital signs, collects and prepares lab specimens, following established policies and procedures.

Oversees established quality assurance procedures including quality control testing, instrument function, checks and calibrations. Maintains documentation, investigates and resolves or reports deviations from expected performance.

Communicates organizational information to all staff on a regular and timely basis; may lead daily huddle dashboard.

Perform other duties as assigned.