LNA (Nurse Assistant) Home Care- No Home Care experience needed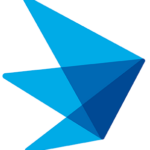 Rockingham VNA
Req# 12516
Location: Exeter Hospital · RVNA-Home Health Aides Benefited-ACUTE
Schedule: full time, Day Shift, Monday to Friday 8-4:30 with weekend and holiday rotation
Opportunities all over Rockingham County!




Reporting to Manager/Director, works under the direct supervision of a Registered Nurse to assist clients with personal care and activities of daily living following a clinically oriented care plan in compliance with agency policy. Works with patients in the home to promote and maintain their independence in their own home environment.

Required Education/Experience:

– 6 months to 1 year of experience

– Licensed Nursing Assistant – N.H. state

– Driver license – valid

– CPR certified or within 30 days of hire



Major Responsibilities:

1. Performs basic nursing procedures as indicated in competency assessment to include taking and recording of vital signs, finger stick PT INR, simple, non-sterile dressing changes, application of ointments, creams and topicals, within State of New Hampshire LNA Scope of Practice.

2. Performs tasks and provides personal care to patients as indicated by care plan. May participate in the development of the Patient Care Plan. Monitors condition of patient and reports changes to appropriate personnel.

3. Performs transfers, exercises, assistance with ADLs; , ambulation, functional activities and other basic nursing care as instructed.

4. Understands and meets expected productivity, attendance and meetings and obligations for scheduling.

5. Performs accurate and timely documentation of patient care information on appropriate patient medical record forms and/or electronically.

6. As part of the healthcare team, facilitates professional and therapeutic relationships with all patients, families, and healthcare professionals. Balances assertiveness with diplomacy.

7. Successfully meets established regulatory, agency, and departmental competencies.

8. Determines proper functioning of medical equipment to assure patient safety, if appropriate.

9. Enhances professional growth and development through participation in educational programs, current literature, in-services, meetings and workshops.

10. Meets department obligations for scheduling, weekend and holiday

coverage as needed.


2023-09-30T19:01:45+00:00
Share this , Choose Your Platform!