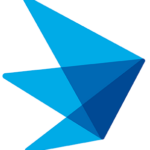 Exeter Hospital
Req#13113
Req#: 13113
Hours: M-F day shift variable hours
Provides basic nursing care to patients under the direct supervision of the licensed nurse.
Come join this specialty team, a small intimate setting 1:1 with patients.
As needed to cover census, call-outs, vacations etc., Mon-Fri with no weekends. Hours vary, but this per diem employee is required to pick up 3 shifts per quarter to maintain competencies. Shifts could be M-Fr 7-5:30 with Tues 1/2 day 8:30-1:30 when covering.
Requirements:
Licensed Nursing Assistant – NH State
CPR Certified within 90 days of hire
Major Responsibilities:
Follows established departmental policies and procedures; objectives; quality improvement programs; safety/environment of care programs and infection control standards.
Performs basic procedures including incentive spirometry; bedside testing such as blood glucose testing; non-sterile dressing changes and oral suctioning and maintaining aseptic techniques when appropriate.
Provides personal care to patients.
Monitors the condition of patients and reports changes to appropriate personnel.
Performs accurate and timely documentation of patient care information on appropriate patient medical record forms.
Maintains a safe, comfortable and therapeutic environment for patient and family in accordance with hospital standards for patients, including assurance and support of patients' rights and responsibilities.
Enhances professional growth and development through participation in educational programs; current literature; inservices; meetings and workshops.
Determines proper functioning of medical equipment to assure patient safety.
Participates in the development and implementation of the patient care plan.