Licensed Behavioral Health Counselor [LMHC, LCMHC, LMFT] – Primary Care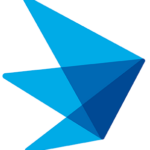 Core Physicians
Req# 11943
Location: Exeter Hospital · CORE-Stratham Pediatrics-PED
Schedule: full time, Day Shift, Monday – Friday, 8:00am-5:00pm
Great Benefits Package & Eligibility for Annual Bonus
Will consider part-time (eligible for benefits at 20hrs/week)
Provide behavioral health consultation to adults and families in a fast-paced primary care setting, utilizing a multidisciplinary team approach, to improve psychosocial functioning.

Responsible for providing behavioral health assessment, consultation, crisis intervention and brief treatment services to promote adherence to individualized care plans and assist patients in managing symptoms and underlying stressors.
Requirements:
·
Masters or Doctorate degree with licensure as:

LMHC, LCMHC, LMFT, LICSW or Clinical Psychologist (PhD).
·
Minimum one year experience in a healthcare setting
·
Motivational interviewing experience preferred
·
Knowledge of the current version of the DSM and psycho pharmacology preferred
Responsibilities:
1.
Demonstrates competency using an evidence based approach conducting behavioral health assessments, goal

setting and providing effective treatment in the least restrictive and appropriate setting.

Employs effective clinical interview techniques that facilitate development of a therapeutic relationship.
2.
Provide patient centered treatment and make appropriate referrals to and coordinates with the interdisciplinary team and community resources to supplement treatment as needed.
3.
Counsels individuals/groups via face to face, telephone, or electronic modality regarding psychological or medical concerns including but not limited to chronic disease burden, stress, substance misuse, and/or family situations which impede adherence to care plan.
4.
Develops and implements a therapeutic treatment plan in a medical setting and provides education to the individuals/groups to promote knowledge, understanding, and effective management of behavioral health problems and psychiatric disorders.
5.
Ability to thrive in a busy clinical environment with frequent interruptions and maintain a calm, reassuring and empathic demeanor.

Receive real time consults of patients in the ambulatory setting who are in need of BHC services.

Displays competency in assessment, evaluation and management of crisis situations and application of appropriate interventions as needed.
6.
Documents all care, progress toward goals and treatment plans accurately and in a timely manner as per policy and procedure and according to regulatory mandates.
7.
Able to prioritize workload appropriately, collaborate as a member of the patient care team, and clearly and succinctly communicate assessment, diagnoses, progress, and treatment plan to teams.
8.
Manage panel of patients to ensure continuity of care, patient adherence to care plans, and identifications of barriers preventing adherence to care plan.
9.
Actively participate in transformational development activities that support Core Physicians' integrated behavioral health program.

Educate and assist the primary care team in developing guidelines, and education for patients to improve self-management of chronic disease.

Incorporates data and information to continuously improve care and practice to enhance outcomes.
10.
Other duties as assigned.
#INDMP
2023-09-30T19:02:00+00:00
Share this , Choose Your Platform!