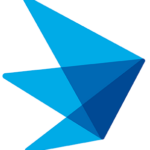 Exeter Hospital
Req#12515
Req#: 12515
Hours: 9 PM to 7:30 AM every other weekend-Rotating nights
Participates in all areas of phlebotomy specimen processing while providing superior customer service.
Requirements:
High school graduate or equivalent
Certification preferred
Major Responsibilities:
1. Performs duties of a Phlebotomist: Collects blood specimens from patients of all ages and types (i.e.. patients with mastectomies, stroke and burn victims) by venipuncture or capillary technique using at least two identifiers (name, date of birth, medical record number). May perform specialized collections (i.e. paternity testing; clinical trial collections.)
2. Labels each specimen completely, accurately and legibly. Accurately match patient ID using at least two forms (name, DOB, medical record number) on specimens, original requisitions and Meditech face sheet. Investigates discrepancies and makes corrections.
3. Knowledgeable of appropriate specimen requirements and handling for tests on the requisition. Maintains specimen integrity including, but not limited to placing specimens in ice or warm water as per protocol; mixing anti-coagulant tubes; centrifugation as required. Delivers specimens to appropriate work stations in a timely manner.
4. Understands and interprets a Meditech lab requisition; verifies any questionable orders. Corrects any errors in orders including, but not limited to duplicate panels; wrong provider; incomplete order entry.
5. Performs Meditech specimen receipt function and orders tests in Meditech via the lab modules. Priortizes specimen processing based and specimen priority (Routine vs. STAT), patient location (outpatient vs. inpatient vs. Emergency Department/OR patient), specimen stability (centrifuge immediately/place on ice/keep at room temperature/etc.). Deliver processed specimens to the appropriate laboratory department or area.
6. Provides customer service support to nursing units and physician offices on all lab related needs including, but not limited to, faxing results, phoning STAT or critical results, researching specimen requirements, assisting with Meditech order codes. Responds to calls and pages within established timeframes.
7. Readies specimens for shipment to a reference lab to include separating by temperature and site batching.
8. Faxes reports to provider offices; reconcile faxes that fail. Performs other clerical duties as assigned.
9. Ensures shared phlebotomy cart is left clean and appropriate inventory stocked, including all expired items are replaced with unexpired versions
10. May assist in orienting new staff to the duties of the position.