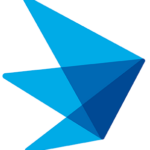 Exeter Hospital
Req#13142
Req#: 13142
Hours: 7:00am-3:30pm
7:00am-3:30pm Monday- Friday
Performs general and targeted cleaning activities in all areas of the hospital.
Requirements:
Must be able to implement oral and written instructions
0-6 months experience
Major Responsibilities:
Cleans all areas of all buildings as assigned; cleans floors using care techniques of vacuuming; dry and damp mopping. Performing all duties in a safe manner.
Performs wall washing; window cleaning and hanging curtains.
Handles general trash removal; infectious materials and sharps removal and confidential waste removal; using appropriate protocol.
Uses cleaning chemicals and understands the appropriate use of each type of cleaning chemical.
Delivers clean linens to floors; documenting all linen issues.
Replenishes supplies on carts and in all assigned closets.
May provide job training for new hires.
May carry the beeper and log into bed tracker system as required responding to all calls in a timely manner.
Reports all aesthetic issues to manager and reports any damaged/broken equipment using LOTO as required.
May handle hazardous waste.
#INDHP